The commander of Ukraine's ground forces has confirmed for the first time that the main force of his offensive reserve is yet to be committed into battle with Russia, saying: "Everything is still ahead."
In an exclusive interview from a military base in east Ukraine, Col Gen Oleksandr Syrskyi spoke of the stresses and difficulties of the fight, with Moscow launching its own offensive efforts in recent days.
He said the Russian general staff had anticipated where Ukraine's forces were at their most dangerous but issued a warning to the Kremlin that he was hunting down the lethal weakness in their lines.
Syrskyi, who led the Ukrainian defence of Kyiv last spring and shocked the world with a counteroffensive that liberated huge swathes of north-east Ukraine in the autumn, said the world had to be patient.
"Everyone wants to achieve a great victory instantly and at once," he said. "And so do we. But we have to be prepared to have this process take some time because there are a lot of forces massed on each side, a lot of materiel, and a lot of engineered obstacles.
"I want to say that our main force has not been engaged in fighting yet, and we are now searching, probing for weak places in the enemy defences. Everything is still ahead."
Russia has launched offensives in multiple locations including Kupiansk in the north-eastern region of Kharkiv, and Lyman farther east.
Syrskyi, 57, said there had been "hard fighting" in the Serebryansky forest near Bakhmut in Donetsk oblast, with Russia having moved key forces from the south. "It's difficult, stressful," he said of the military situation in the east. "The Russians are trying to seize the initiative. So, the situation is really difficult."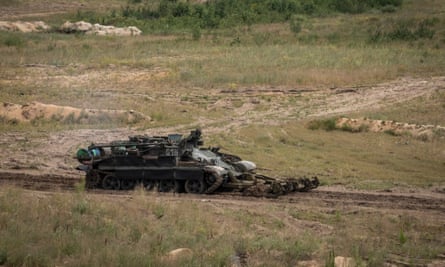 He added: "We must not underestimate the enemy. The enemy has anticipated and continues to anticipate the most dangerous directions of our movements, and builds up strong defences there which are quite difficult to penetrate."
But Syrskyi said the morale, training and preparation of his troops gave him confidence that an opening would be found and exploited by Ukrainian forces. He said: "In a word, this is an ongoing 'process'. Everyone draws their conclusions, and no one wants to get fooled the same way twice."
Ukraine's general staff assembled 12 new brigades for the long-anticipated counteroffensive, with nine of those equipped by Nato allies. Just three of them are believed to have been committed to battle so far.
Within the reserves are the UK's Challenger 2 tanks, of which class only one has been destroyed in battle, and that by accidental friendly fire from another Challenger 2, in Basra in 2003.
The progress over the last two weeks of battle has been slow, with eight villages being liberated and Vladimir Putin claiming to have inflicted heavy casualties on the Ukrainian troops.
The general said he was undeterred by being outnumbered by the estimated 400,000 Russian troops on Ukrainian territory. "I have never fought against a lesser number of enemy, they have always outnumbered us," he said, adding that he would not endanger Ukrainian lives needlessly.
Syrskyi, whose location has been withheld due to security concerns, said he was proud to be on a Russian kill list as it was a distraction from attacks on his soldiers. "Unfortunately, at war, especially one of such high intensity, losses will happen. They will inevitably happen. Here is the question of the ratio of losses you suffer to those of the enemy. This really reflects your effectiveness as a military leader."
In comments directed at the British public and the UK government, Syrskyi added: "In conclusion, I want to tell you a big, big thanks, about the support, about your assets and about all that you do for our army and for our people. Together we are stronger."
Ukraine's deputy defence minister echoed Syrskyi's comments, saying her country's military reserves would be "activated later". "Indeed, we still have the main events ahead of us," Hanna Maliar told Ukrainian television. "And the main blow is still to come. Indeed, some of the reserves – these are staged things – will be activated later."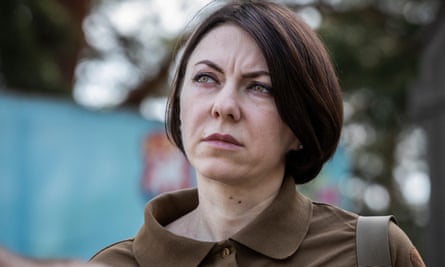 Maliar also said Ukraine's armed forces had stopped a Russian offensive in the east of the country towards the cities of Kupiansk and Lyman. "We had very fierce battles in the Kupiansk and Lyman directions, but our soldiers stopped the enemy there," she said.
Putin has repeatedly claimed Russia has fended off Kyiv's counterattack, inflicting heavy casualties on the Ukrainian army. Speaking to his security council on Thursday, Putin said the Ukrainian army had been forced to pause its offensive due to "serious losses … both in personnel and in equipment."
But Russia's most prominent mercenary leader, Yevgeny Prigozhin, on Friday accused the Russian military leadership of lying to the public about the scale of its losses and setbacks in Ukraine. "The Russian army is retreating in all directions and shedding a lot of blood," the head of the Wagner group said in a 30-minute clip posted on his Telegram channel.
Prigozhin also questioned Russia's justifications for invading Ukraine, dismissing Moscow's repeated claim that Kyiv was planning to launch an offensive on the Russian-controlled territories in eastern Ukraine in February 2022.
"There was nothing extraordinary happening on the eve of 24 February," Prigozhin said. "The ministry of defence is trying to deceive the public and the president and spin the story that there were insane levels of aggression from the Ukrainian side and that they were going to attack us together with the whole Nato block," the Wagner head said.
Prigozhin has been arguing with top military officials for months, blaming the minister of defence, Sergei Shoigu, for battlefield failures. However, his latest tirade appeared to be a new escalation, as the warlord directly contradicted Putin's rationale for starting the war, implying the invasion was based on lies.
Also on Friday, Kyiv urged Ukrainians not to panic or stockpile iodine tablets after Volodymyr Zelenskiy alleged that Moscow was planning to launch a "terror attack" by orchestrating a radiation leak at Europe's biggest nuclear plant in Russian-controlled Zaporizhzhia.
The Kremlin dismissed Ukrainian president's claim, calling it a "lie", but the remark has put many Ukrainians on alert with demand for iodine at many pharmacies skyrocketing.
"Read and share but don't panic! Don't play the enemy's game. President Zelenskiy said nothing new. Russia is a terrorist country from which, like a monkey with a grenade, you can expect anything," the Ukrainian health ministry said.
Source : TheGuardian